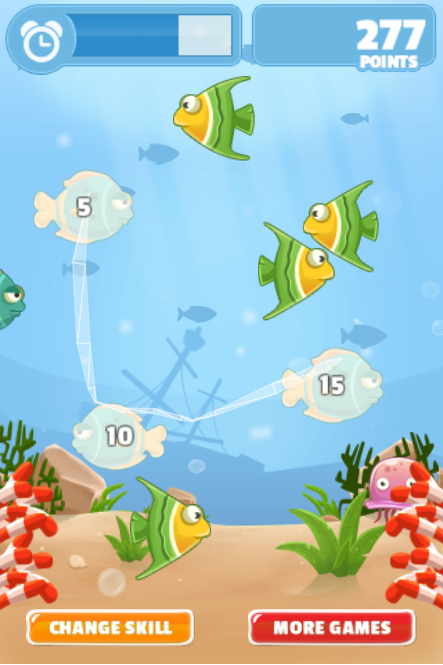 Welcome to our arcade section, where we have a variety of educational Math Games for you to play! Practice your math skills without getting bored with our unique selection of arcade games. All of these online games are mobile-friendly which means you can play them on your phone as well as your computer!
Game Details:
Fishy Math is a game about exponential equations and the fun they can bring. In this game you'll be drawing connections between fishes of the same species. As you draw connections between similar fishes you will increase your points exponentially for each fish in your unbroken chain of connection. Keep your eye open for the rain of jewels that will come from the sky. These can be selected and colected for extra points. Good luck and happy fishing.
Use your mouse to select a fish and then draw a connection between it and any other fish of the same species. Try not to break the chain and watch your points double exponentially for every fish you add.
Check Out Our Other Games