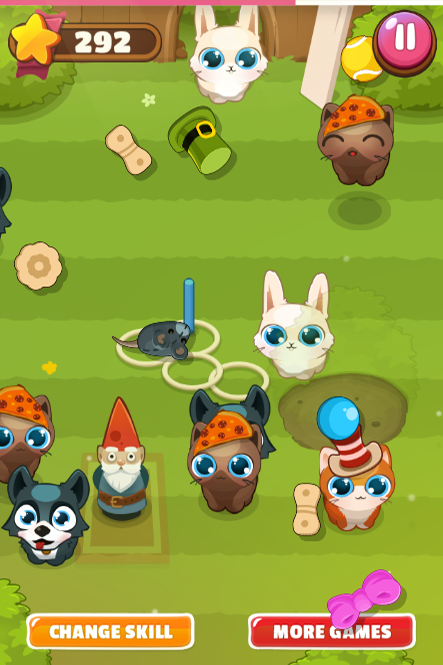 Welcome to our arcade section, where we have a variety of educational Math Games for you to play! Practice your math skills without getting bored with our unique selection of arcade games. All of these online games are mobile-friendly which means you can play them on your phone as well as your computer!
Game Details:
Math Round Up is an animal game where you are swiping and clicking to round up as many similar animals as possible. Cats with hats, koala bears, and cute little puppies are running around your yard. You're just trying to relaxe and need to round up these pets and get them to the homes where they belong. Move as fast as you can and be accurate as you connect one similar cat to another. You will gain exponential points for each additional animal after the second one that you manage to connect. From time to time the sky will rain pet treats and doggie bones. This is your bonus round and by clicking on all of the toys falling from the sky you can make a lot of extra points. Get clicking and have fun.
Use your mouse to click on all similar animals. Every animal you click on after the second will increase your points exponentially. Inbetween levels you will be prompted to answer five math questions from the grade level and skill type of you choice.
Check Out Our Other Games