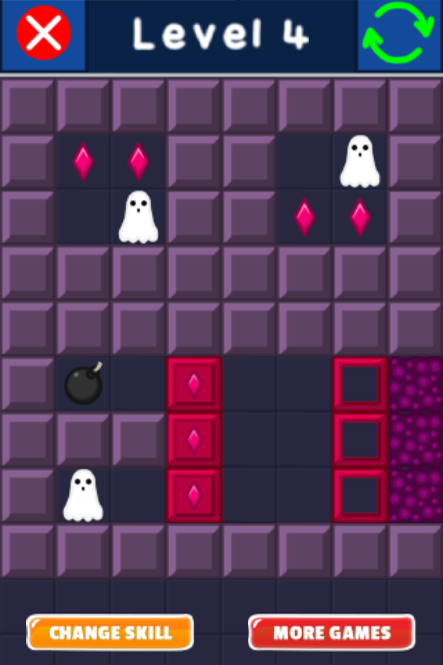 Welcome to our arcade section, where we have a variety of educational Math Games for you to play! Practice your math skills without getting bored with our unique selection of arcade games. All of these online games are mobile-friendly which means you can play them on your phone as well as your computer!
Game Details:
Scary Mathventure is a point and click puzzle where you and your army of good-spirited ghosts will take on the scourge of forgotten bombs. You are trapped inside a scary 8-bit castle that is littered with booby-traped bombs. Can you and your legion of ghosts puzzle your way through each level and disarm the bombs one at a time? This is a puzzle game where cause and effect come into play as you use logical deduction to send one ghost after another to secure your escape.
Use your mouse to click on the ghost of your choice and fling them in the direction of an unarmed bomb. Your long term goal is to match each ghost with an unarmed bomb. There is only one ghost per bomb so you need to figure out each move and utilize eveery resource to its maximum potential. There is only one solution per level so you must figure it out. Inbetween levels you will be able to answer math questions baseed on the grade level and skill type of your choice.
Check Out Our Other Games