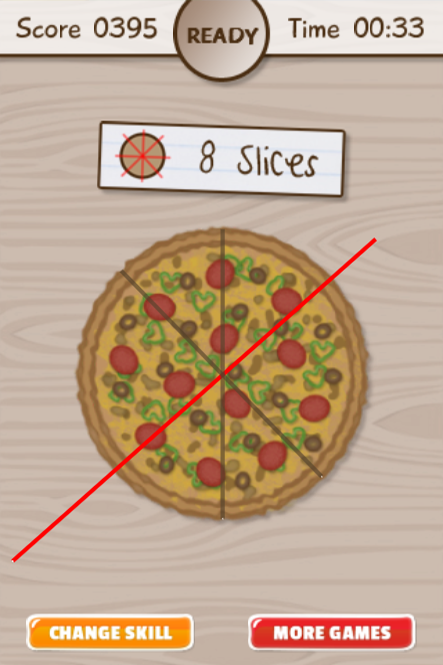 Welcome to our arcade section, where we have a variety of educational Math Games for you to play! Practice your math skills without getting bored with our unique selection of arcade games. All of these online games are mobile-friendly which means you can play them on your phone as well as your computer!
Game Details:
Pizza Division is a timed puzzle game. In Pizza Division you must cut a pizza into the desired amount of slices and all of the slices must be of a uniform size. You will be scored on your accuracey and on your speed. Lots of pizza's isn't neccesarily good if they aren't accurate an d perfecgtly accurate cuts aren't important if you only manage to get one or two done. You must always be working on both skills at once, the synergy of the two skills will come together and create beautiful high scores.
Use your mouse to create cuts down the center of the pizza. You will be asked to cut the pizza into four, six, or eight different slices. Not only do you have to figure out the right cut but you have to get those slices to be equal. Inbetween levels you will have the ability to answer five math questions of the grade level and skill type of your choice.
Check Out Our Other Games